A choice of two restaurants feature a good selection of international and local dishes in an elegant, yet relaxed, atmosphere. Discover the local touch, smell, taste of creole cuisine; experience a-la-carte fine dining and unwind yourself whilst sipping exotic cocktails accompanied with breathtaking views of the ocean.
Discover our restaurants and bars below.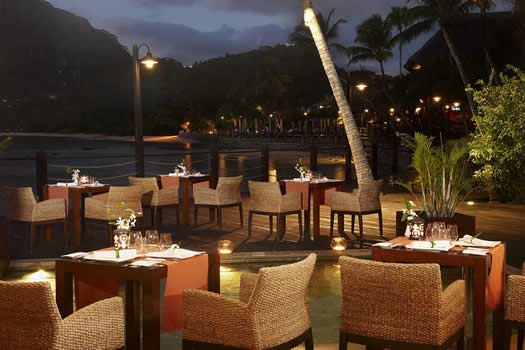 Paris Seychelles Restaurant
Located on the picturesque pontoon of Le Méridien Fisherman's Cove, Paris Seychelles restaurant, brings a piece of French history back to the Seychelles. We combine French classic gastronomy with Seychelles' rich culinary history drawing from both Africa and Asia. Enjoy dishes such as Poached Mango Foie Gras and Seychellois Bouillabaisse served fresh in Fisherman's Cove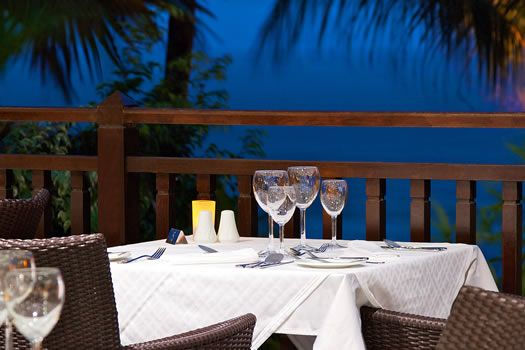 Le Cardinal Restaurant
Le Cardinal, the main restaurant with a magnificent sea view offers themed buffets and a wide selection of wine complimented by live music during dinner.
Opening Hours: Breakfast - 07:00hrs to 10:30hrs and Dinner - 19:00hrs to 22:30hrs.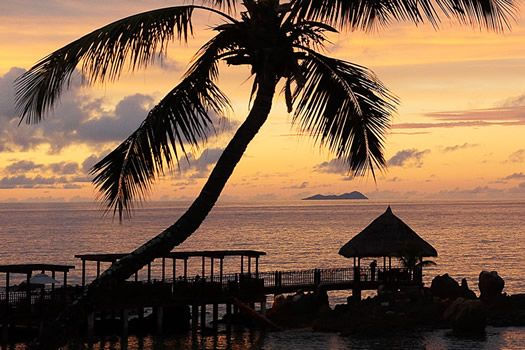 Sunset Bar
Contemporary design and open bar with an extended pontoon and gazebo. Sundowner cocktails are served as well as pre-dinner or late nights drinks can be enjoyed in the lounge area.
Opening Hours: 17:00hrs to 22:30hrs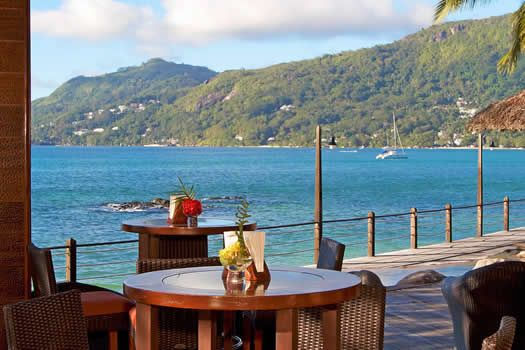 Le Cocoloba Bar
Le Cocoloba Bar allows you to chill out to cool music and an exceptional ocean view. Unwind while you enjoy an a-la-carte light snacks during the day or sip tropical cocktails as you watch the setting sun. Adjacent to the bar is the Cocoloba Library, with contemporary design of colours red and dimmed light offering a relaxing and yet sophisticated ambiance.
The bar opens from 08:00hrs to 23:00hrs and a-la carte snacks are served from 11:00hrs to 22:00hrs. Pool service is also available from 09:00hrs to 18:00hrs.