Discover The Waters of The Seychelles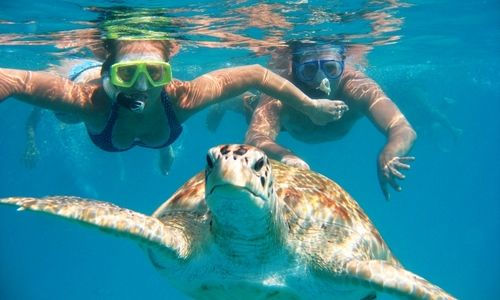 Snorkeling
The Seychelles offers the traveler incredible opportunities to catch a glimpse of the rich marine life that surrounds the Archipelago year round. The islands rest on a shallow continental plateau which means they are enclosed by large coral reefs that create protected waters for the snorkeling enthusiast to take advantage of.
In fact the island chain offers some of the best snorkeling spots in the world. Here you will have the opportunity to swim with an array of fish including the rainbow coloured Parrotfish, angelfish, lionfish, sea turtles, rays and various corals.
Best snorkeling spots include:
On Mahe, Anse Royale (near Ile Souris)
Port Launay and Baie Ternay Marine Park
Bel Ombre Anse Du Riz and Anse Major (this requires a 2.5KM walk across Morne Seychellois National Park to get there)
Kayaking
The Seychelles has been described as "a string of pearls set in the azure waters of the Indian ocean." And what better way is there to explore those pearls than from the seat of a sea kayak? Kayaking offers the adventurous traveler the opportunity to be at one with nature and appeals to those who enjoy the sensation of open spaces and salt air.
By kayaking from island to island travelers are afforded the opportunity to see many different landmarks, both large and small, while discovering hidden coves not always accessible to the average tourist. Local beaches are secluded, quiet and breathtakingly beautiful. And because kayaking is environmentally friendly the only disturbance you bring is the sound of a paddle and the ripple of the water you float in.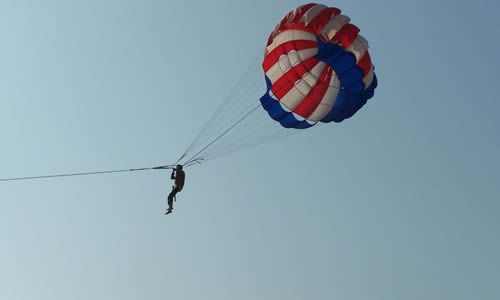 Parasailing
Parasailing offers the intrepid traveler a unique perspective on island life, one often only enjoyed by sea birds. Either one or two passengers are towed behind a boat under a specially designed parachute.
This unique vantage point allows the pilots to take in the sights and sounds of the Seychelles coastline. Crystal clear waters and white sand beaches abound, making for an invigorating escapade and a sensation that is unlike any other.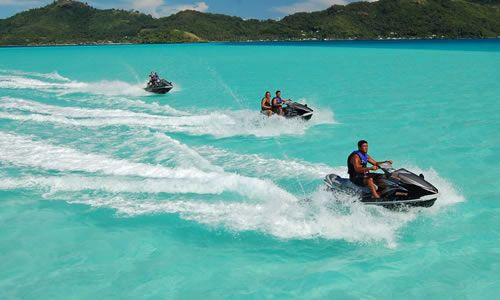 Jet Skiing
For those who seek adventure a day trip on a Jet Ski offers unrivalled views of the coast from sea level. While out on the water riders will skim the waves at incredible speed and experience the feel of salt spray and sea air. And who knows, they might even encounter some of the Seychelles' famed marine life in the form of dolphins and whales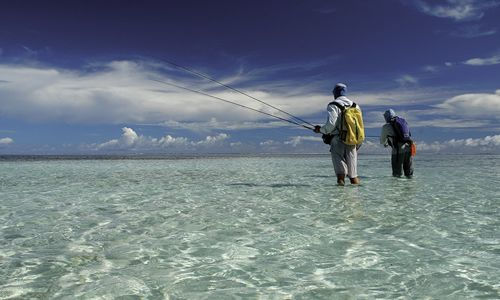 Fishing
If unique experiences are what you are after, look no further. The Seychelles has some of the richest fishing grounds in the world and they are the perfect destination for all levels of fishermen. Whether you are an experienced fisherman or an enthusiastic beginner, you will be thrilled by the opportunities that the fish-rich waters offer: Bonito, Tuna, Wahoo (King Fish), Barracuda, Dorado, Blue Marlin and Sailfish are just some of the incredible trophies that you could take home.